Headteacher's Blog 19/11/2021
It has been a difficult week attendance-wise as COVID cases continue to rise again and there also seems to be a great deal of sickness around. This has affected staff and children alike. As I said to governors recently, the continued disruption to education for individual children and the historic low attendance overall (about 90%) makes our 'catch-up' efforts even more challenging. We aren't typically sending whole cohorts home nowadays, but things still aren't 'normal'.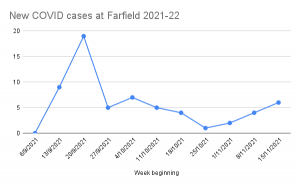 For those in school, the curriculum is almost back to normal, plus we continue to use some COVID-inspired innovations when appropriate. Mrs Dobkin was able to deliver a few very good English lessons simultaneously to two classes on a few occasions this week via Google Meet whilst her Y6 partner was sick, with COVID-isolating children also 'present' in the lessons. I have needed to cover a few lessons and it has been an absolute pleasure delivering some PE, RE and coding to Y6 pupils: reminding me why I enjoyed class teaching so much in the 90s!
This week, Year 1 have had their first school trips out as they visited Skipton Castle. I am really pleased that we are now doing so many educational visits again as they are an important part of our rich curriculum. Next Monday, 'Sam the Sound Man' is coming to Year 4 to bring their science and DT topic alive.