PE and Sport
We love sport at Farfield! We have a sporty staff, enthusiastic children and brilliant voluntary partners. We enjoy active, imaginative PE lessons and have many extra-curricular opportunities. We enter lots of competitions: football, athletics, cross country, triathlon, tag rugby, tennis, netball, cycling, cricket and cheerleading. We benefit hugely from regular free coaching from East Bradford Cycle Club and from British Cycling.  We also host a karate club with international champion Ashley Scott.  Our huge school grounds are superb for sports and healthy physical activity. For competitive sports results click here.
Farsley Farfield Primary School won the Active Schools Leeds 'Delivering High Quality Physical Education – Innovative Curriculum PE Award 2016 recently.  Click here to see all the details.  We also won the TES national Healthy School of the Year 2017 award for our work around food and physical activity! The judges said "Farsley Farfield Primary School has shown exceptional long-term sustainable commitment to immersing children in healthy lifestyles from a young age.  They are the worthy winners of this year's award."
Our 'Sports Premium' grant is spent on additional staffing for PE lessons, subscriptions to local and city-wide PE service level agreements (for training and competitions) and specialist coaching and facilities such as: Gym Magic, White Rose Cheer (cheerleading), The Depot (bouldering) and Rawdon Tennis Club. The balance of funds is being spent on equipment and a small contribution to the school minibuses (on which our use of external facilities and engagement with competitions rely).
PE and Sport Premium Expenditure 2018-19:
PE options for children in year 6:
PE options for children in year 5:
PE options for children in year 4: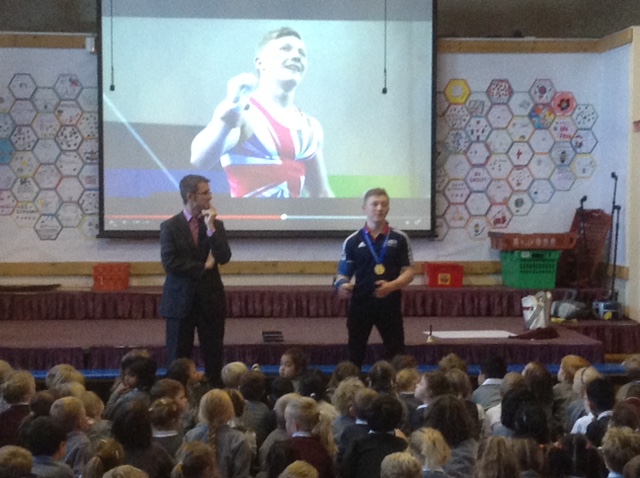 PE options for children in year 3: