Headteacher blog 12/11/20
First of all I would like to wish "Happy Diwali" to all our Hindu and Sikh families – we certainly all need some light in these dark days! I hope that you can still enjoy the festival despite the obvious limitations that the lockdown brings.  Whilst the government and media seem pre-occupied by the challenge of having a 'normal' Christmas, it is worth reflecting on the fact that both Diwali and Eid (for Bradford families in the summer) have been massively disrupted by Covid-related restrictions.  We shouldn't allow wishes for Christmas get-togethers to over-ride sensible public health imperatives at this time. Hopefully, it's just one time…
On Monday, we should be having flu immunisations in school (they have been running behind schedule, I am told, so they may not be here on that day). I am going to try to get an immunisation this year – my first. Partly this is because I am getting old (!) and also because I think it is a responsible thing to do. When the COVID vaccines become available, I shall certainly be encouraging my parents to take them and will welcome the chance to get one myself. I think school-age children will be relatively low down the priority list – quite rightly, as the risk to almost all children is exceptionally low. In the meantime, we need to maintain all the hygiene and distancing policies that we have in school.
This has been a momentous week in school as we have rolled out our 1:1 Chromebook scheme to years 4-6. They are not a replacement for traditional methods; they are a complementary and exciting addition to the tools at our disposal. I want children to enjoy personalised multimedia educational content, the chance to collaborate and get actionable feedback, and develop strong IT skills. I want the provision to be pacy and reliable, enhancing many lessons. The Chromebooks certainly won't be used in every lesson, every day but I do expect them to play a positive and regular role in teaching and learning at Farfield (and at home) for years to come.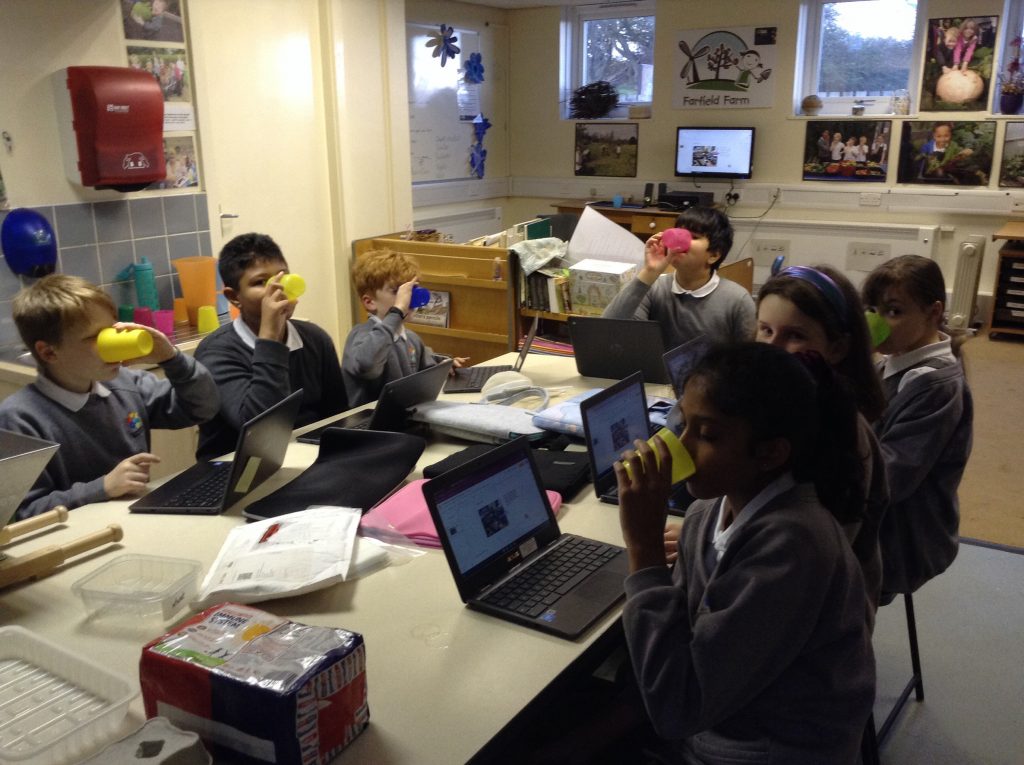 Year 6 children enjoying freshly pressed grape juice after a harvest in the top polytunnel. The Chromebooks are being used to have an on-going diary of work on the school farm in Y4-6, detailing the seasonal changes and jobs that the children have engaged in.  Grapes in Yorkshire in November?