Headteacher blog 22nd October 21
It's the end of a positive half term, with things getting significantly more 'normal'. COVID (and other illness) is still having an impact with overall attendance just less than 90%. Typically, it would be around 96%. We have also found managing staff absences very challenging, with at least one staff member off with COVID almost every day since we re-opened. Staffing shortages are also affecting schools: just one application for a medical TA role advertised recently, and just 3 for our senior Learning Mentor role. A headteacher I was speaking with yesterday shortlisted three prospective TAs for interview this week, and none of them turned up! I know that staffing shortages are affecting many sectors, but pay freezes for teachers and less than inflation pay rises for support staff will exacerbate the problem when pay deals in the private sector are typically running at over 5%. We are trying to address this at Farfield by providing a wider range of pay progression points for TAs, and I would like to pay classroom teachers a modest retention allowance in the new year if funds allow.
I hope everyone has a good half term. On Monday night we are taking over 50 Y5 and Y6 children to see 'School of Rock' at the Alhambra, and I am delighted that we have been able to add a ballet to the Show Time Club programme, with 35 children due to see Merlin at the Leeds Grand in early November.
Last weekend it was great to see so many people at the PTA scarecrow event in the Junior car park. Our PTA do a great job, and it is good to see lots of new faces organising these events after Diane Walton stepped down as chair recently after many years of brilliant work. The PTA donations are really helpful for the school, enabling us to have the fantastic 'extras' in school such as minibuses and playground equipment. The PTA will be helping us to refresh the Nursery and Reception play area this academic year, with exciting plans developing.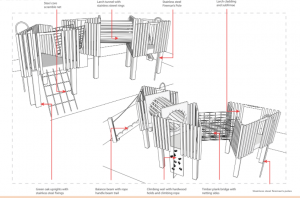 Finally, Year 3 had a lovely day on Thursday as they had a Stone Age day with their teachers and two people from Go Wild Outdoors: new partners for our school, specialising in things like Forest Schools, den-making, fires, archery and the like. They are running a holiday event on site next week too that they say has had lots of interest. Hopefully, we can further develop this relationship in years to come.