Head teacher blog 11th November 2016
Parents' Evening seemed to go very well this week. It was good to see so many families looking at work with their children and teachers report that the consultations were overwhelmingly positive. I enjoyed chatting with families and we even managed to keep reasonably to time.
The children enjoyed the snow's fleeting visit this week and they were almost all very busy on the fields sledging and making snow sculptures of varying descriptions.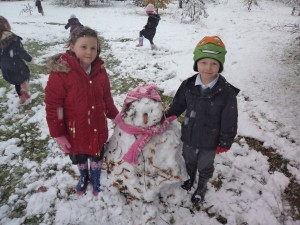 Another highlight of the week was a visit to Year 6 by a history specialist Steven Jolly who brought artefacts and expertise around World War 1. We weren't 'lucky' to get Steven's time: this was a free visit as a result of Mr Tiffany's energetic work around the teaching of history in primary schools through local HE institutions and The Historical Association.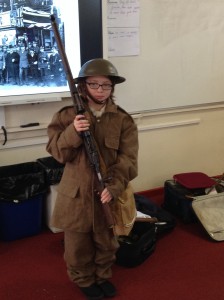 Finally, a number of our children attended an inclusive introduction to tennis session on Monday at the John Charles Centre for Sport. This was the first time that we had used our new accessible minibus and it was fantastic to be able to get all children on and off the bus safely and with dignity. Hopefully, the children will have been a step ahead of some of their peers as lots of them have been practising tennis in PE lessons (here or at Rawdon Tennis Club) and there have been mini tennis courts and equipment available at lunchtime this term.