Farm Club manage to salvage some very late harvests
It may be November, but that hasn't stopped Farm Club eking out some final harvests of the year.
Before half term we harvested some green, unripe tomatoes and we ripened them in a sunny spot over half term. In the polytunnel, two young fig trees decided to ripen a big harvest of fruit despite the lack of warmth and light. The harvests weren't as sweet as the earlier summer crops but worthwhile nonetheless.
The tomatoes, along with potato, leeks and onion from the farm, were used to make a soup. The tomatoes were roasted for flavour and made a delicious blend. Almost all the children ate a big bowl full and took another portion home.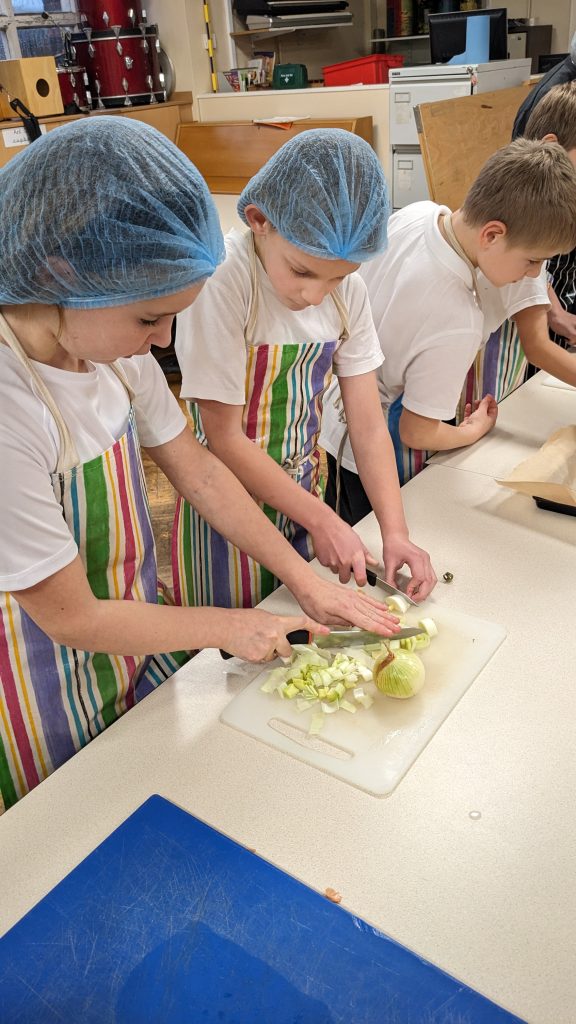 The figs were chopped up, placed on puff pastry with caramelised sugar and baked in the oven with a little cinnamon. The children took a slice home to try and we hope to make some more tomorrow. (It was such a rush to get all this done in just over an hour!) Many thanks to Mrs Longhorn and especially Mrs Alushaj for leading this cooking session. Well done to the children for their help. Our children are keen cooks and typically they confidently try a range of good home-cooked (and grown) food.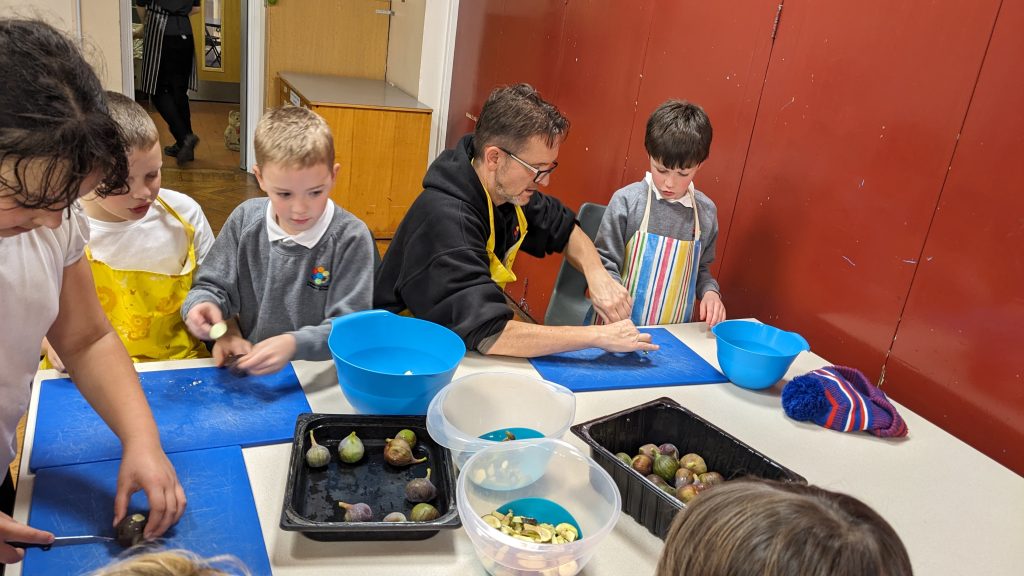 2 Comments