Farfield boy Yorkshire U10 bowler of the season
Congratulations to Umayr in Y6 having been awarded the accolade of Yorkshire U10 Tykes' bowler of the year at a grand event in the Yorkshire CC Long Room. He received his award from Yorkshire cricketer Harry Brook.
We have lots of skilful and enthusiastic cricketers in KS2 who love to play in the nets at break times. Umayr is a great role model for all of our aspiring players.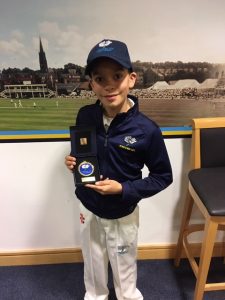 8 Comments