Headteacher blog July 22nd 2016
We are close to the end of the school year and it is a very busy time. All the children have received their end of year reports and I hope that parents were pleased with their child's progress. The additional assessment information that we included this year in Years 1 – 6 is intended to illustrate this progress and identify next steps for the children. It was great to see so many parents visiting classrooms and looking at work this week – I hope that the progress was evident! I always like flicking back to September and then comparing the work to June. A boy in Year 1 delighted me this week with a diary of the year that he had created at home: he had been through the blog for each month and had grabbed some photos and produced his own text for September, October, November…. It was a fabulous record of a very exciting year and was testament to the rich curriculum delivered by the staff in that year group.
This week, 4G have been to Horton in Ribblesdale to support their geography work comparing the village of Farsley with a Dales village. Some Y4 children also visited Fann Woods activity centre for their PE – not a bad week! Years 2 and 3 had a huge transition picnic on the school grounds (many thanks for the donations) and welcomed lots of parents and family to join them. Reception had an exciting Brazilian beach party and Year 6 put on a really fabulous Leavers' Show. It is no wonder that our attendance rates are so good when school is so much fun!
This week the school also received notification that it has been awarded an ActiveMark Gold in recognition of its work on PE, Sport and physical activity. This is a great honour for the whole school, but special thanks go to Mr Cooke and Miss Hutchinson for their energetic leadership of PE. Well done!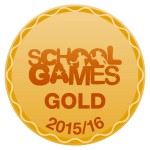 The school blogs have had a bit of a 'make over' this week with a new school-wide theme applied to them. There is some tweaking to do over the holidays but they do provide a more consistent look and feel.
Finally, the infant school, in particular, is looking a bit like a warehouse as lots of deliveries arrive for Foundation Stage and Year 1. We are investing heavily in this part of the school and staff will be working hard over the holidays getting ready for the new year with lots of enhancements for classrooms and outdoor space. Our staff have worked so hard again this year, and we all need a holiday, but then there are more exciting times ahead.
I wish everyone an enjoyable and relaxing summer!
Mr Harris