Head teacher blog 2nd May 2014
This week has been over-shadowed by the terrible events at a high school in Leeds. Our thoughts and prayers are with the school and its community. It is at times like these that any troubles we might have ourselves are put into perspective.
Our ethos statement this week has been: I know what respect means. Respect for adults, teachers and our elders is important throughout life and I know that I still  look up to my older, more experienced peers in the head teacher community such as Phil Taylor at Bolton Royd School who retires at the end of this year. Ann Maguire was, no doubt, also looking forward to her well-earned retirement after 40 years at Corpus Christi High School.
At Farfield, we have had a good week.  Children and staff are working hard preparing for May assessments. I had the pleasure of formally observing in class RC,  seeing well motivated, inquisitive children and a great young teacher at work – I am delighted that Miss Curteis will now be staying with us into next year. Next week, I am interviewing for at least one new teacher for Farfield and the shortlist is full of talent!
Last night, our football team became West Leeds Champions (again!) – well done Mr Cooke and the boys!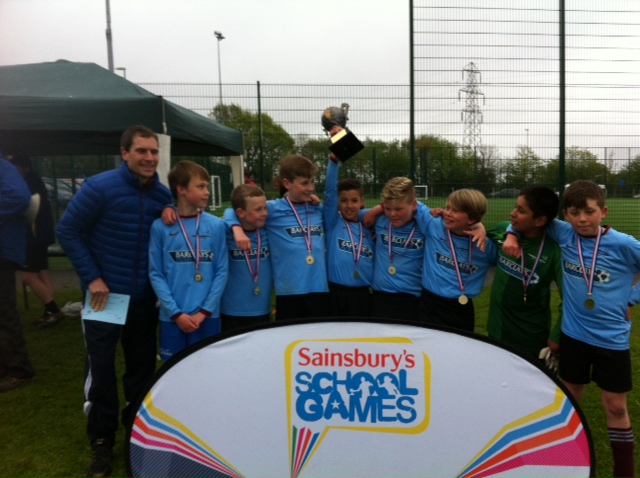 Mr. Harris