Story writing success
A huge congratulations and well done to two of our children who were shortlisted to the second round of the Radio 2 500 Words Story Competition!
RH in Y4 and LH in 2LO made it into the top 5000 stories out of 130 000 entries – the top 4%! The panel of judges from the Reading Agency said the calibre of the top 5000 stories was incredibly high this year.
The stories were judged on creativity, plot, characters and use of language.
Unfortunately, their stories have not made it through to the final round – the top 50 stories – but their achievement in this nation-wide competition is outstanding. We are very proud of them!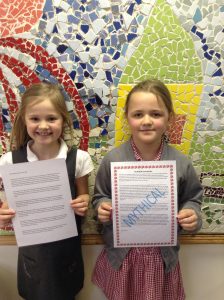 2 Comments