Headteacher blog 17th June 2016
This week we have been very busy with assessments: end of year data for our Reception children, Year 1 (and some Y2) phonics tests and end of key stage teacher assessments for Y2 and Y6. The Y2 and Y6 systems for teacher assessments are really problematic having moved from a 'best fit' approach previously to a 'tick everything' approach now. Apart from the huge workload, all schools are now faced with ridiculous cramming to make sure that every single target is met and evidenced. The Reception data in terms of children reaching 'a good level of development' seems to have improved again this year, and the Year 1 teachers were really pleased with the children's progress with their phonics. Well done to all the children and staff for their efforts with all this.
Earlier this week, Year 1 enjoyed a great day at Blackhills Woods and some older children spent a day having tennis coaching and watching some professionals at Ilkley Tennis Club. Year 3 had a pilates teacher visit to teach them about the spine as part of their science work – just typing that made me sit up more properly in my office chair!
We have all been watching the weather forecast very carefully for the last ten days and it seems that the CampOver will be generally fine. Preparations are in full flow and I look for ward to seeing 500 people on the school grounds on Saturday having a great time.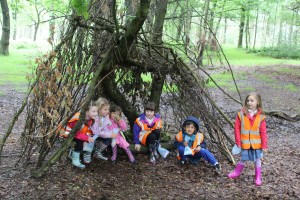 One Comment