Headteacher blog 13/5/2016
This week has been the week of Year 6 SATs: new, 'improved', much harder SATs. The children (and staff) have worked really hard to cover the curriculum and make reasonable preparations for the tests. The assessments certainly were challenging and it will be interesting to see where the government determines the pass mark to be: this will be a political decision rather than educational. The children tried very hard and 'gave it their best'. Whatever happens, we know that all the children have made some pleasing progress and have talents in many things.
I have been covering a Y6 class for a few weeks, mainly delivering maths and science, but today I sat in on a writing session led by Mrs Heap which was, for half an hour, delivered to the whole year group. I was immensely impressed by the quality of the teaching, the children's commitment to their learning (having just completed their final SATs paper) and the sophistication of the writing being produced across the whole group. Could you improve a given sentence with a fronted adverbial or relative clause? Young people and schools get a lot of criticism over 'standards' but I don't recall working at this level when I was a child. We are told that we must match the 'best in the world' but in many of these countries the children are reported to be miserable, over-worked and under huge pressure. There is always room for some improvement, but generally our children are doing well and benefit hugely from our attempts at a broader curriculum.
Elsewhere across the school, Year 2 have completed some of their less formal SATs that inform teacher assessments. Year 2 have also had a superb time at Skelton Grange learning about nature and have been making clay 'boggits'. All of the Reception children enjoyed a visit to Meanwood Valley Urban Farm on Monday and most of 5T have been mountain biking at Otley Chevin with Chris Young from British Cycling in preparation for their residential in the Dales at the end of the month. What a lot of trips (again)!
Finally, it must be noted that the government has finally given up on its plans to force all schools to become academies. The news was sneaked out on the election day last week but is to be welcomed. We will look to continue to work cooperatively with local schools and across the city. We are stronger together as we continue to build 'Child Friendly Leeds'.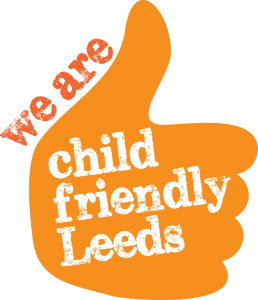 One Comment